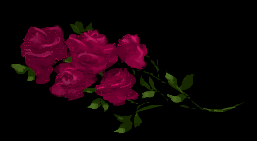 Voices From The Heart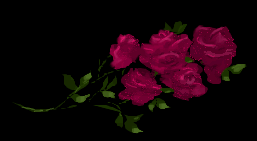 From the book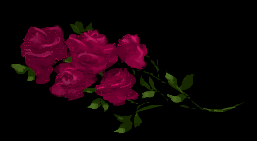 "Voice Of Many Waters"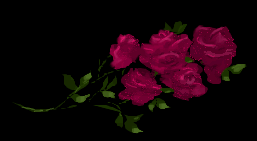 By Chief Tom Thunderhorse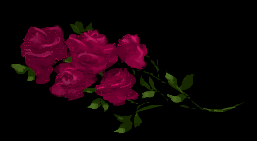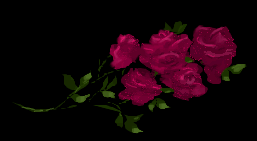 Download Real Audio
.Welcome to my poetry Page. I am making a hunble attempt to offer these poems for listening with Real Audio. You may have to scroll to the bottom of this page and turn off the MIDI that is playing, to hear clearly. This can be done by clicking the little music note with your right mouse button and select "Stop" to stop the music "Over The Rainbow". Please e-mail me and tell me what you think of this idea.
.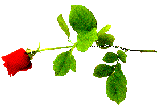 The Vision

This poem can be heard with Real Audio
I climb the highest mountain, to stand in awe and pray, to seek the Holy wisdom that guides our weary way. I raised my hands, though empty, to Him who made all things, what could I hope to offer, I, least of human beings. "Oh GREAT SPIRIT," I cried, with small and feeble words, "Where are the deer and buffalo, which roamed in mighty herds.
Why are my people sad, and alone they seem to be, with heavy hearts and tear filled eyes as only You can see?" "Where are the chiefs, the council fires, the things we hold so dear, and who are the ones to lead us", I asked in awesome fear. What did we do, how did we speak, how did we err this way, and who is to blame for the trail of tears, we all have walked this day?"
I lowered my hands and bowed my head, my prayer was at an end, then a voice of thundering majesty was heard upon the wind. This vision made me tremble, and filled my heart with fear, the Voice of Many Waters spoke, sweet, plain and clear.
"My son, I AM He you seek; the one who made all things, The ONE who made the forest; and all the human beings. I made the towering mountains, the deserts and the seas; I made the deer and buffalo, and even little bees. I've heard your voice, your heart felt plea; I've seen your upraised hands, and I've heard the voice of many sons, of different tribes and bands".
"I give you now the reason for all your woes and fears, and why my sons and daughters have walked their trail of tears; I sent you Truth and Beauty, with wisdom from above; I gave you great abundance, with all My boundless love.
Your fathers had soon forgotten, my wisdom and my way; they took to greed and fighting, my words they disobeyed. Their sons and daughters also, learned after many years, distrust, war, and hatred, they learned to live in fear.
Then strangers came to this fair land, with wisdom from above, but after many winter snows, they too had lost their love. My son this is the reason for all your fears and woes; for all your pain and misery; and, for your many foes.
Hear well my good instruction, My wisdom from above, turn from your selfish hatred, and fill your hearts with love. The voice of GOD had spoken, HIS words were straight and true; the task was set before me to change my heart anew.
I now descend the mountain, a new and different man, to tell this vision story, to every tribe and band. Let peace come into each mans heart, with wisdom from above, to guide us to our final place, filled with eternal love.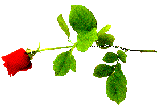 This Wondrous Love

Can be heard with Real Audio
I entered life from the realms above, to a family filled with care and love, to grow and learn that I may be; the gentle one God made of me. But all too soon, in my early years, the love I knew was turned to tears. My spirit torn by hateful hands and cursed upon this weary land, had fled within my darkened halls, to hide behind thick towering walls. This wall was built with pain and fear, that with me grew for many years.
It hid the hurt, the grief and shame, and yet this curse would call my name. I felt my doom, I had no choice, I tried to run from this haunting voice. So, I took to riotous living across this weary sod, while beating myself endlessly, this erring child of God.
"Oh, when will this be ending, and when will my pain be gone, and who will avenge my sorrow, and right this evil wrong?" I knew no one could love me, my story still untold, the faults and failings of my youth, this torn rejected soul.
I sought out a solution, a place where I could be, of hope and understanding, where they accepted me. And yet, I felt unworthy to accept that kindly love, so sure of condemnation, from realms so far above.
I turned to one for counsel, in hopes my fears would end, and still this grief would haunt me, in spite of my new friend. My shame would still accuse me, and fear would rend my heart, the hopes of loving friendship, would soon be dashed apart.
So, to hide my fearful spirit, was my only plan, to keep my shame well hidden, for who would understand? Then I met a stranger, who's heart was filled with love, who's eyes were pure as crystal, and wisdom from above. A voice so soft and peaceful, and words do clear and true, a smile of understanding, and a touch so gentle too.
As I told this one my story, of hurt shame and grief, my walls of fear came tumbling down, my spirit felt relief. And when my tale had ended, this stranger took my hand, and said "My friend, I love you and yes, I understand".
"The path you have walked, I've walked for many years, and now my friend it's over, those shamful grief and tears. God had sent me to you, He wanted you to live, His words to those who suffer are; "My child I do forgive!"
So, today I walk a lighted path with wisdom from above, to share my hope and strength with you, filled with this Wondrous Love!


The following two poems can be herd with Real Audio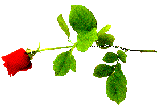 Just because you're you
Dad, I want to say I love you, in a thousand different ways, for guiding me and teaching me to walk through life's grand maze. I really want to hug you and show you that I care, but to hug and say I love you, for me is very rare.
I truly know the heartache that silent love can bring, that often makes one wonder, "Is life worth anything?". I know that I can speak to you as a true and loyal friend, of great and simple matters, of which there is no end. These words I've never uttered, although I understand, these words were rarely said to you when you played in the sand.
Your dad was very busy, with important things to do, he had no time to say these words, with a simple hug or two. This is what was handed down, from father to his son, a thing so sorely needed, this deed was rarely done.
So Dad, I fear and tremble, at something very new, with hope that you will understand, the things I'm going to do. Before this moment passes, or lest we drift apart, let me say these precious words, that dwell within my heart. Let me stand and hug you, with a simple word or two,'cause Dad I really love you, just because you're you.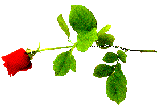 I Love You Too, In A Very Special Way
My son, I didn't know the heartache that silent love could bring, and yes I've often wondered, "Is life worth anything?" When I was just a youngster, those words were rarely said, from one who should have scruffed my hair and tucked me into bed. I guess I took for granted, of just by being there, I thought you knew I loved you, I thought you knew I cared.
But many times we overlook these simple precious words, they're oftentimes misleading, or rarely ever heard. We often think we say them, by the thing we do, buying food or clothing, and a simple toy or two. This is very common place, and this, I know is true, but now it's time to turn around, and change my heart anew.
Yes, this was my perception, the things from dear old dad, those words so long forgotten, the ones he never had. My son, you have enlightened me and brightened up my day, you've given me direction, with brand new words to say.
You've become my teacher, my true and loyal friend, you've become my inner strength, of which there is no end. No, we'll not lose this moment, or ever drift apart, and the precious words you've said to me, will live within my heart. I'll say these words more often, each and every day, and yes my son I love you too, in a very special way.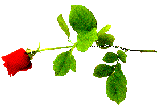 Weep not for me
Weep not for me my loved ones, dear ones that I adore, for I have taken earthly leave, to a far off distant shore. I've taken nothing with me, though onward I proceed, where all my wants of love are met, there's naught that I could need.
My path on earth was rugged, my walk of life unsure; but you were there with cheerful hearts to help me to endure. Your strength and love surrounded me, to help me through my life, your steady hands held tightly, as I walked through bitter strife.
Rejoice in my sweet passing, and let your hearts find ease, for I have found a wondrous land, of beauty and of peace. Remember that I love you, for that is ment to be; ah this sweet and lasting love that fills eternity.
So now my days are ended, at a seeming hurried pace, and yes I've fought that goodly fight; I've ran that timely race. Dry those tears of sorrow, fill not your hearts with pain; for I have found my lasting peace, on a far off distant plain.
I'll always be there with you, locked within your hearts; to give you peace and comfort; though in worlds apart. I now have my happines, and sweet serenity; so comfort one another; but do not weep for me.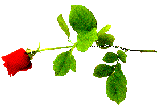 I Shed My Earthly Bonds
I shed my earthly bonds, of mourning and of grief, to hide among the stars, then to worlds beyond belief. My mission here is finished, at a seemingly hurried pace, and yet I've fought the goodly fight, I've ran a timely race. And though my life seems ended, my body now at rest, my spirit stands before my LORD, to face the final test.
I leave behind my treasures, the loved ones of my life, the ones who stood beside me, in my bitterness and strife. Oh, dear ones, I thank you, for standing close to me, and helping me in the blindness, of things I could not see.
I thank my friends and neighbors for also being there, for their loving kindness, and showing that they care. So softly now I leave you, in the hands of GOD above, to bless, hold and keep you in HIS abiding love.
Ah, lay me down so gently, beneath this weary sod, for I have shed my earthly bonds, and have touched the hand of GOD.


This poem can be heard with Real Audio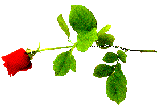 A Letter to My Children
My Dearest Children:
There are many things I didn't think of, the things I should have said, the last few words of heart and soul, as I lie upon my bed. First of all, I love you, above the rising Sun, my sweet and precious daughter, my strong and handsome son. You have been so special, from the first into to the last, each one a real blessing, no more than I could ask. I tried to teach you courage, in my imperfect way, and yet, you were my inner strength, to help me through the day.
At times I was bewildered, at your childish pranks, and other times so proud of you, I'd kneel and give my thanks. But now I need not worry, 'tis plain that I can see, my sweet and loving children, as GOD has meant to be. You have learned my lessons, and of these I say "well done", and I am very greatful, my children, for your life has just begun!
Remember all my teachings, sent from GOD above, and give strength to one another, in HIS abiding love. Do not judge another, and do not criticize, be kind to one another, and strengthen family ties. Do not withhold in giving, nor too proud to ask a hand, and let the love I've given you, flow to every man. Please follow my instructions, and do your very best, and let my soul find comfort as you face your earthly test.
Alas my my hand grows weary, the light is fading dim, and yet my spirit finds it's peace, in a time that seems so grim. Remember that I love you, and that will always be, the love of GOD that fills the void of all eternity. So.. now my day is ended, and all my work is done, farewell my sweet and precious daughter, my strong and handsome son.
With my deepest love -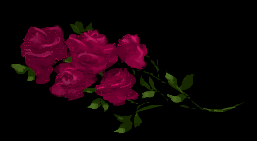 May You Always Walk In Bearty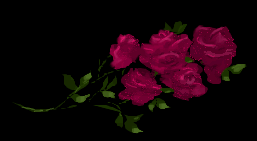 Copyright - January - 2002
This material may NOT be copied by anyone,except by permission of
Chief Tom Thunderhorse